Christmas in July gets more popular every year. It's family time, fun and celebration without the stress—or the need to visit distant relatives!
Most people love the Christmas holiday season. That is until the reality of it begins to settle in. Crowded shopping centres, trying to remember where you stashed the fake tree, and figuring out how to curl ribbon—not so appealing, right? If only there could be a way to enjoy the actual fun parts of Christmas without the having-to-go-through-real-Christmas thing. Well, there is! Enter: Christmas in July.
You've surely heard of it; you've probably even indulged in it. But, what is Christmas in July? Where did it come from? Is it just a practical joke the Elves invented when they decided to mess with Santa's calendar? Not quite.

We wish you a merry backstory
It seems there is no single definitive explanation for the origin of Christmas in July. It makes appearances in everything from a French opera to a Hollywood movie—but seems to be something that has just evolved over time.
On the surface, it would appear to be little more than a marketing ploy that Scrooge himself would be proud of—a way to turn the year's most commercialised holiday into its own prequel. But, digging a little deeper … oh, wait, no, there's no deeper. That's pretty much what it is. Bah, humbug!
But that doesn't mean it can't be a great outlet for you and your kids. Read on for our advice about making Christmas in July a fake-occasion to remember!
The tree is greener on the other side
One of the curiosities of Christmas is the way different parts of the world celebrate it. For half the world, it's the classic version we all see in movies and television: snow falling, a roaring fireplace and ugly jumpers.
Then there's the type the other half is used to: where the heat is beating down from above, lunch is any cold type of food possible, and sunscreen is in plentiful supply.
Those who are sweltering want a 'White Christmas', and those who are freezing would love to be able to go outside without having to wear seven layers of clothing.
And that's where the real appeal of Christmas in July comes in; each half can experience it the way the other does. Everybody wins! Bah, less humbug.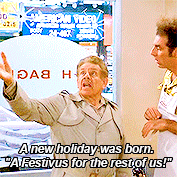 Noel and no stress
Because it's essentially a pretend holiday, Christmas in July is also an excuse to indulge in all the customs of the real thing, minus the ones nobody likes. That means not having to deal with the ordeal of choosing a pair of socks to give your uncle—or even having to see your uncle in the first place!
It's basically just an excuse to throw a party, eat indulgently, have some drinks—and sing badly to cheesy Christmas songs. Bah, almost no humbug!


Santa's little helpers
Once you've recovered from your mid-year festive hangover, then it's probably time to have a few highlights with your little ones too.
Now, one of the advantages of Christmas in July is in the name! In theory, you can use it to draw the fun out over the whole month. Now, that probably sounds like a bad idea, but it's really not. Just hear us out…
The real Christmas is a pressure cooker of planning and organisation all crammed into one day. But with the more casual (and extended) Christmas in July, you can plot out some fun and simple activities without a deadline hanging over your head.
A great way to embrace the idea is by planning an activity for each weekend of the month. That means you've got four opportunities to do some really great things as a family.
Try baking some yummy Christmas Cookies—which you can then store in your Stuck On You Bento. Or how about making your own ornaments for the real event later in the year? Buzzfeed has some great inspiration for that one!
And the added bonus of making Christmas in July about activities and spending time together with zero focus on presents? Your kids could be a little less gift-obsessed when December rolls around. Bah, humbug gone!

It's a wonderful life
And there you have it. A fabricated holiday—that has realistically been borne from slightly unwholesome intentions—being used for good instead of evil.
Turn it into an excuse to have some fantastic, relaxed family time—plus a glass of wine or two for you. Everybody wins!
Maybe whoever came up with this is onto something. Easter in August, anyone?

Got some other great Christmas in July activities for the kids? Let us know in the comment section below!